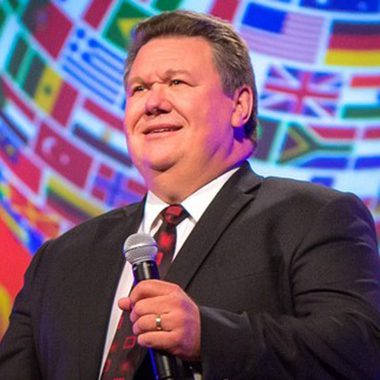 Biographical Information
After 30 years in public education in Alabama and ten years as a superintendent, Dr. Barry Carroll retired as Superintendent of Education in 2011. Dr. Carroll's career in education consisted of serving as a teacher in the Tuscaloosa (Alabama) City Schools; Assistant Principal and Coordinator of Athletics for Central High School in Tuscaloosa; Principal of Eastwood Middle School in Tuscaloosa; Principal of Ed White Middle School in Huntsville, Alabama; Director of Secondary Education and Professional Development in the Huntsville City Schools; and Superintendent of Education for the Limestone County Schools in Athens, Alabama. Dr. Carroll has also served as an adjunct professor at Samford University in Birmingham, Alabama.Dr. Carroll earned his Bachelor of Education Degree in 1979 from Alabama A&M University in Huntsville, Alabama where he lettered in football for four years; received Academic All-Conference Honors for two years and was named Southern Intercollegiate Athletic Conference Offensive Player of the week on October 20, 1976.
Dr. Carroll has earned two Master of Arts Degrees and his Doctor of Education Degree from The University of Alabama in Tuscaloosa. In 1992, he was awarded the Most Outstanding Student Award in the Area of Administration and Educational Leadership at The University of Alabama.Dr. Carroll has been recognized and received many awards for his work in education. Some of the most notable awards include The Outstanding Contribution to Education Award presented by the Capstone College of Education Society for The University of Alabama in 2006. In 2005, he was named Superintendent of the Year by the Alabama School Communicators Association. In 2001, Carroll was inducted into the Alabama A&M University Athletic Hall of Fame for Football. While serving as a principal, Dr. Carroll was the recipient of the 1996 State of Alabama PTA Most Outstanding Secondary Principal Award.Dr. Carroll has been a member of many associations and organizations including the American Association of School Administrators (AASA); the Horace Mann League; Education, Research and Development Institute (ERDI); Council for Leaders in Alabama Schools (CLAS); School Superintendents of Alabama (SSA); the Association for Supervision and Curriculum Development (ASCD), just to name a few.Dr. Carroll has worked for two technology companies in Atlanta from 2011-2017. He worked for Promethean from 2011-2014 and Classworks (Curriculum Advantage) from 2014-2017. In 2017, Dr. Carroll launched his own company called Capacity Educational Services (www.CapacityEDU.com), a consulting company focusing on leadership development for school districts, businesses, churches and other organizations.

Dr. Carroll has been married to his wife Teresa for 38 years. They have 3 grown daughters and two granddaughters.