Dr. Meredith Foster Herlong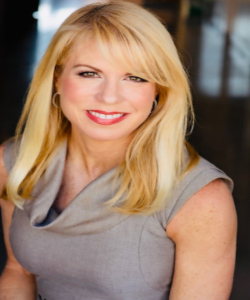 Dr. Herlong received her doctorate in educational leadership and policy from Vanderbilt University's Peabody College of Education where she was recognized as the 2011 recipient of theArville V. Wheeler Prize for Excellence in Educational Administration. Dr. Herlong also holds academic degrees from The University of Alabama at Birmingham and Auburn University in addition to Apple Academy Certification from Stanford University andLife Coach Certification from the Life Purpose Institute.

Throughout her professional career, Dr. Herlong has served as an assistant principal, human resources supervisor, and ultimately as Principal of Daphne High School, in Alabama. Under her leadership, Daphne High School was a recipient of the prestigious National Blue-Ribbon Schools 2012 Award, issued by the U.S. Department of Education honoring schools for their overall academic excellence. Under her leadership, Daphne High School also hosted numerous dignitaries from foreign nations in partnership with The United States Sports Academy, including the Deputy Prime Minister of Malaysia and the Prince of Jordan. They also instituted the first foreign language program in the southeast offering Arabic. As an Apple Certified Administrator, Dr. Herlong has led various technology grant initiatives and she has also conducted workshops for administrators, on behalf of the Alabama State Department of Education, around project-based -learning.

As a professional consulting practice, striving for excellence and innovative programming, we are honored to have Dr. Meredith Foster Herlong join our professional team and we look forward to her professional insight and future contributions.